White Neon Rebated Adjustable Double Glazing Butt Door Hinge by Paddock

Hinge length 100mm

18mm wide

Available for profiles with 13mm eurogroove positions only. (see diagram below). 9mm have now been made obsolete.


Strong enough to carry 80KG per hinge

Fitted with security grub screw to prevent removal of pin

4mm horizontal adjustment without affecting compression and without removing the door sash from the frame.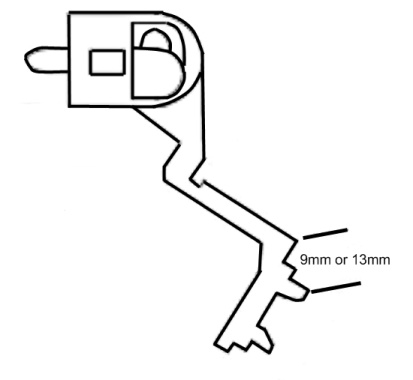 Neon Adjustable Rebated Butt Hinge for UPVC Doors in White

Good product, fast delivery, easy to fit.

Exactly what I ordered and was delivered within the time given. Would definitely order from them again.